Okay, I heard that Coconut Oil is one of the best hair treatments for dry, brittle hair and it provides the special proteins that nourish damage hair.
(http://www.organicfacts.net/organic-oils/organic-coconut-oil/health-benefits-of-coconut-oil.html)
My hair was really dry so I thought I'd give it a try..
1.
Before the coconut oil treatment. As you can see, the ends of my hair was really dry. It felt like hay! lol.
2.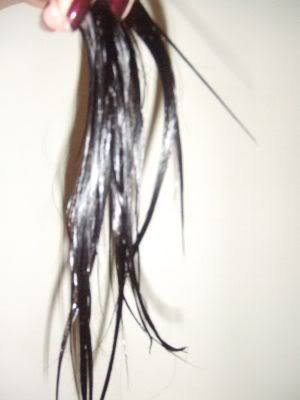 Okay, this is AFTER I put in some coconut oil in my hair. I wrapped my hair with a towel and waited 30 minutes.
3.
After I washed my hair with shampoo and conditioner to get rid of the oiliness.
4.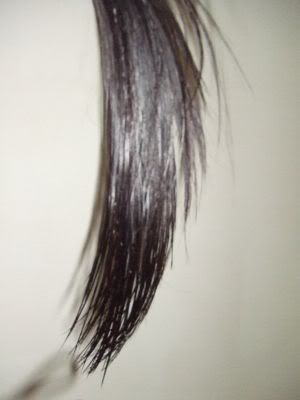 After the treatment! (dried)
OVERALL:
Well, it worked! My hair was much smoother, shinier and softer! My hair feels healthy! The only bad this is, after I washed it out and dried it, it still felt a little oily. So if you're planning to do this, I recommend doing this when your just going to bed or when you don't have plans to go out. UNLESS, you dont mind the oiliness. :|
I'm not going out tonight so I'm just going to leave it and wash my hair tomorrow morning to get the rest of the oil out. :)
So I'll let you guys know how it feels in the morning after I wash my hair again! ^_^